LIMITED TIME - FREE SHIPPING ON ALL ORDERS
This TACTICALTR™ checks all the boxes. Lightweight, all metal construction with non-slip anodized black finish with built in LED flashlight/strobe and a 650nm, 5mW red laser.
VERSATILE MODES Built in Red laser with adjustable aperture also featuring two versatile settings steady and strobe, each mounted light easily switches between pointing or disorienting your focused target
Fits most of ALL and most with picatinny rail. As far as we know, this light fits well with Beretta 92A1, remington RP9, Ruger P95, Smith and wesson m&p 9mm, springfield, Taurus PT 101.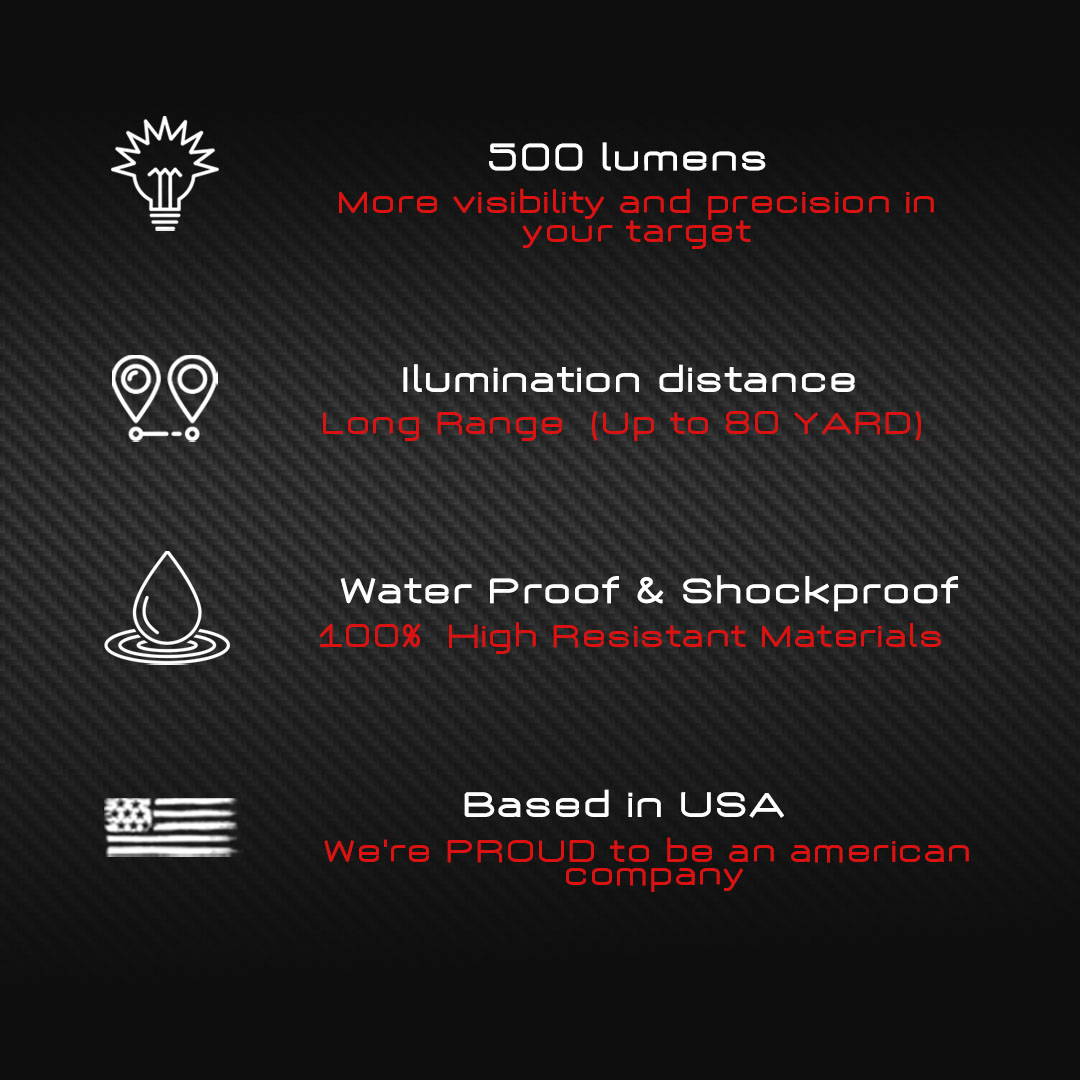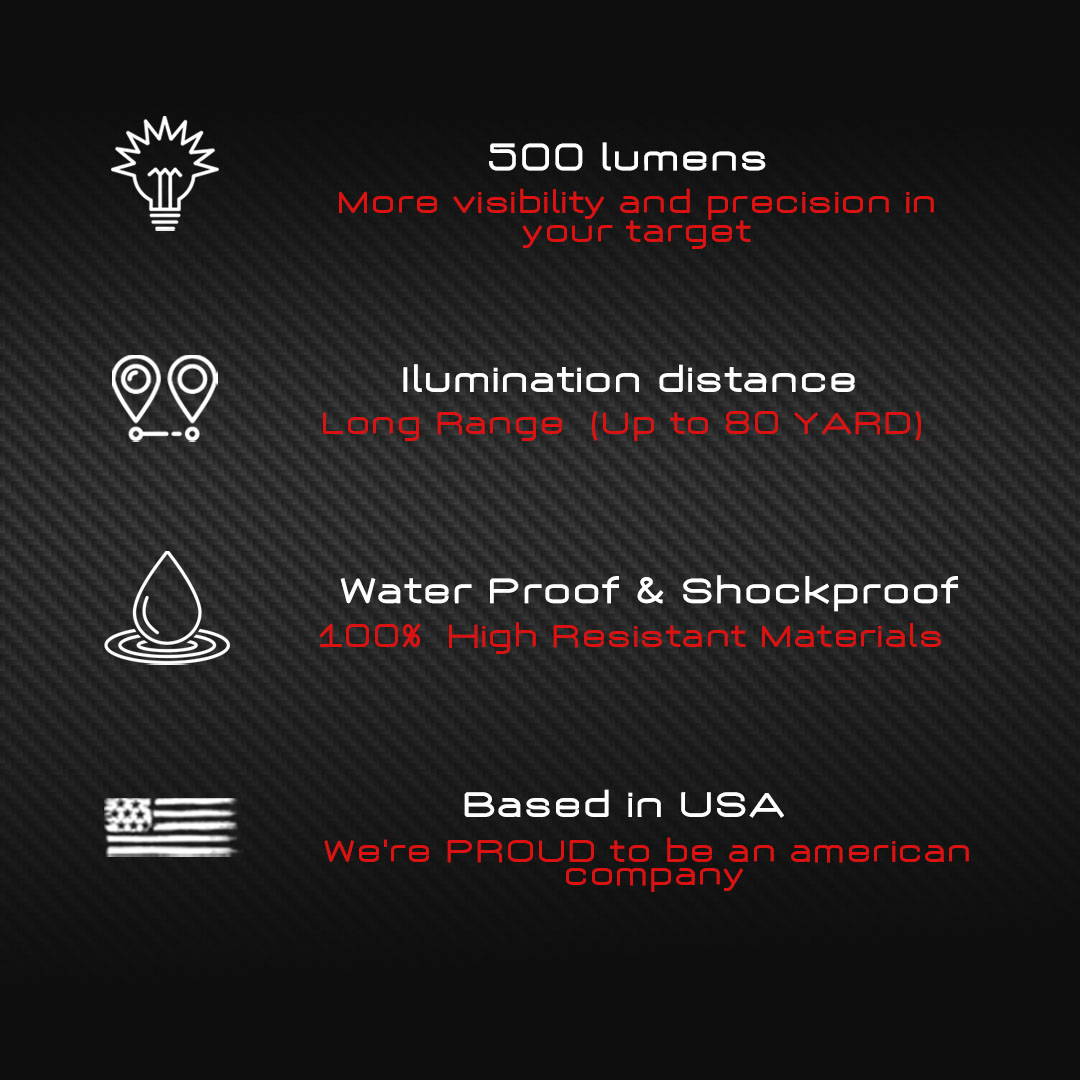 Where TR-US shipping from?
We send all orders from US - Davenport FL district
How long does it take for an order to arrive?
Once shipped, you will received a email with the expected delivery time